I received 2 awesome gifts this week. One was a a font made out of my handwriting. The other was a digital photograph.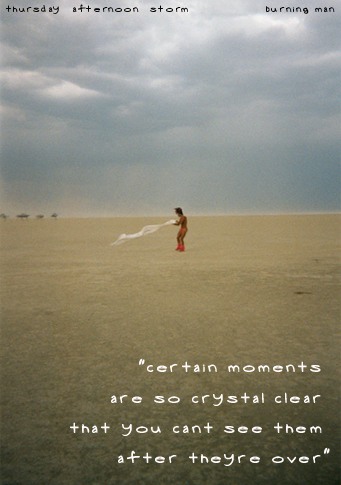 The font is a part of Jo's printfont project. It features the handwriting of lots of awesome web folks and if you use the font, you're encouraged to donate to a charity of their chosing. I choose planned parenthood. (I actually chose them *before* I got my NEGATIVE results for my HIV test. Yay me!)
The picture was taken Thusday afternoon, during the devastating windstorm at Burning Man. Lucky Dave read my Burning Man story and then realized he had spoken to me *right* before I had my epiphany about embracing the situation.
He snapped this picture after I ran out into the storm with a sheet, some goggles, and a fur jockstrap.



get the "Halcyon" handwriting font No punctuation, but some snazzy phallic dingbats.