Every Wed. 5pm PST
Listen to me every week on IMG2.com. We do the show naked while on cam at citizenX.com.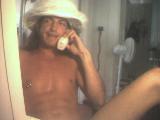 It's a call-in show so give me a ring!!


Archived Shows

Plus you can visit my CitizenX Spot and watch my cam while the show is going on...it'll be like live TV!

*the original IMG2 interview with me is here.